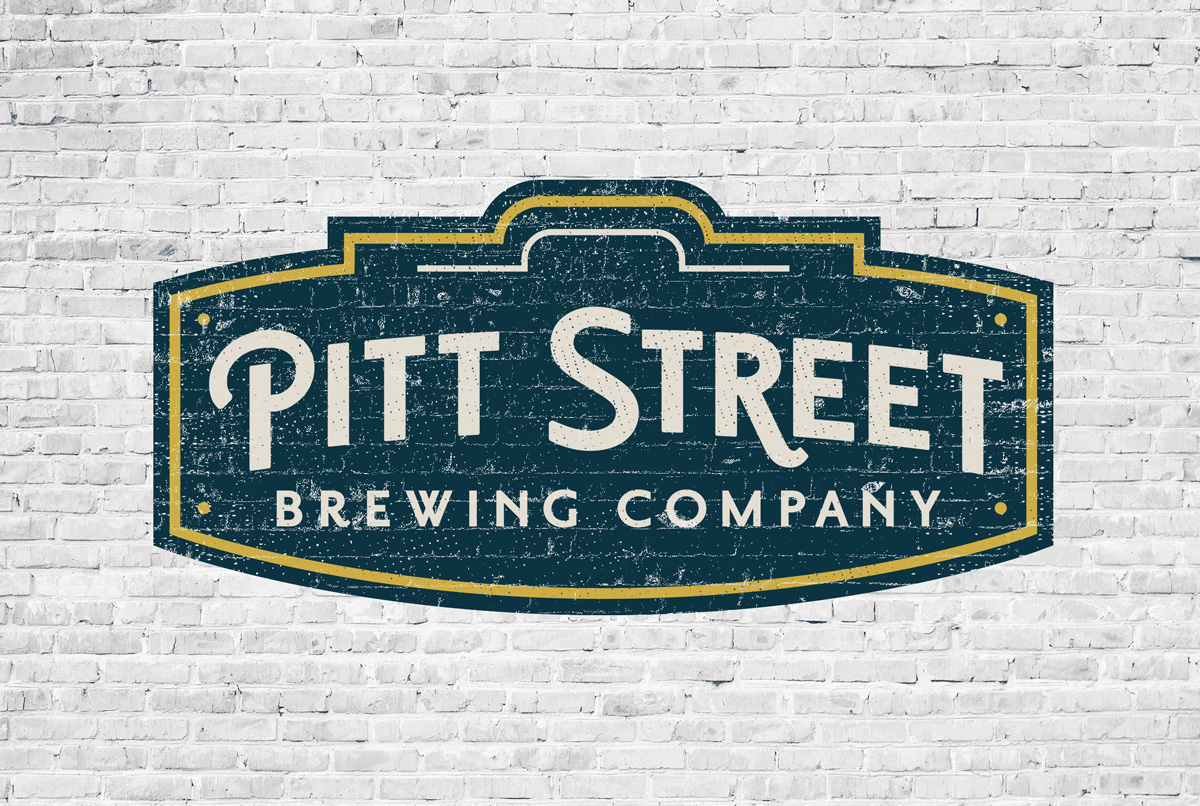 Pitt Street Brewing Co. Branding & Packaging design
Pitt Street Brewing Company in Greenville, North Carolina is a brand-spanking new brewery with great appreciation for the old. The craft beer production facility and taproom is located in a renovated historic, former Coca-Cola bottling building. The building, which was built in the 1920s, is part of the area's National Register Historic District and has provided much of the inspiration behind the concept of the beers, branding and packaging design.
For Pitt Street Brewing Company, we designed a logo with a vintage feel within a shape that reflected the architecture of the historic building. We created a series of graphic elements that include bottle caps to pay respect to the building's old Coca-Cola days. The flagship beers (label sneak peeks below) each tell a bit of the story of the area's heritage, folk lore and history.
SERVICES PROVIDED:
• logo and branding design
• packaging design
• label design
• custom typography and illustration
• branding consulting
• tshirt design
• stationery design